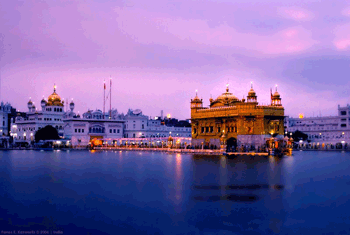 Greetings,
You are invited to join Dr. Terry Eagan and Dr. Sonnee Weedn, along with the dear Beata Lundeen on a trip to India to attend His Holiness the 14th Dalai Lama's Body – Mind – Life Conference in Dharmshala, India.
Linked is the itinerary we will follow, which will be much more than the conference alone. As you will see, we will travel safely and comfortably on our own private 18-passenger bus. We will have English-speaking guides with us throughout the trip, and we will see some of the most spectacular sights in Northern India.
Though the itinerary is set, there is a high likelihood that there will be wonderful, unscheduled surprises along the way. For example, it is highly likely that we will have audiences with His Holiness, the Karmapa, and the Oracle of Tibet. We will visit the Tibetan Health Center, the Ministry of Justice and the Tibetan Children's Village, which is a special philanthropic project of His Holiness and supports over 9,000 orphans throughout the country.
Though the dates of the trip, September 28 to October 9, 2014 seem a long way away, it is essential to begin the reservation process right now.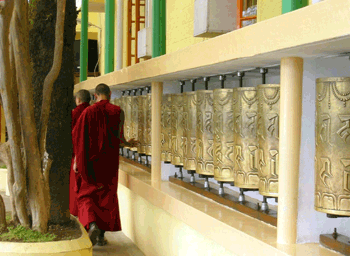 It is recommended that you make airplane reservations through your own travel agent or Nancy O'Brien at Poe Travel. Nancy is an expert on travel in India. Her toll free number is 800-727-1960. Airline tickets to Delhi generally run in the neighborhood of $1,500, give or take a few hundred dollars. The sooner you reserve a seat, the more likely you are to save a little money.
The cost of all land fees is $2,250. Please inspect the itinerary (see link at the bottom, left column on this page) to determine what is included in that price, but basically it includes all transport within India, all hotel fees, based on double occupancy, and breakfast each day. Other meals, tips and so forth are your responsibility.
If you are a Psychologist, Marriage and Family Therapist, LCSW, LPC or RN, 36 continuing education credits, including an ethics course can be provided for an extra $850.
Reserve your place by paying the non-refundable deposit of $750 here on the website with PayPal or send a check made out to SWIIT (the Sonnee Weedn Institute for Integrated Therapy), please include your email address and phone number(s) in the envelope, and mail to the following address:
Sonnee Weedn, Ph.D. 
3 Hamilton Landing, #230 
Novato, CA 94949

When the deposit is received, you will receive a confirmation EMAIL, with other details and tips to make the trip easy and enjoyable.
In the meantime, you must have a current passport to take this trip. In addition, you must apply for an Indian Visa, which can be done through the nearest Indian embassy or consulate, or by mail. Please allow sufficient time for this, as it takes time. The cost is about $75.
You will need to consult your physician for recommended immunizations.
Final payment of the balance for land fees is due on August 15, 2014.
We are thrilled to be offering this amazing trip to you, our friends and colleagues. Space is limited, so don't wait! Send your deposit right away to reserve your place on this miraculous pilgrimage.
Sincerely,
Terry Eagan, Sonnee Weedn and Beata Lundeen